Open doors, open hearts, open minds

Worshipping God and serving the community.   
You are warmly invited to join with us
but if you are house bound, there are some sermons and prayers online.
The church building is open for prayer, pilgrimage and visits from 8am – 4pm every day of the week. 
Rev. Sam Mann is often in the Parish Office during the week. You are welcome to visit: contact details are below.  See here for a short introduction from Sam. 
Sunday October 8th, Eighteenth after Trinity

8 a.m.           Holy Eucharist, St Chad's Church

10 a.m.         United Benefice Holy Eucharist, St Chad's Church.
NB vehicle access to church will be affected by road closures due to the half marathon. Please allow more time than normal if you plan to drive in!
Page 3 of this map gives a route in to church, page 2 gives the route out.

6 p.m.           Choral Evensong, St Chad's Church

Morning Prayer
Every morning 8 a.m. except Wednesday. St Aidan's Chapel (St Chad's Church).

Online (Zoom) prayer
Wednesday 8 a.m. 

Holy Eucharist
Thursday 10.30 a.m., St Alkmund's Church

Thursdays from 1st June: Prayers for our town 0900-1030, upstairs at Palmers café. With thanks to those at Central Baptist Church for hosting.

We look forward to worshipping with you.
Thank you so very much to all who contribute to the work at St Chad's either through prayer or by participating or by giving. We would encourage you to continue to do any (or all!) as you are able.
For urgent matters of Pastoral Care please ring 07742 858 128
To contact Rev'd Sam Mann:  [email protected]
The Parish Office:  [email protected] or phone 01743 365 478
For Communion at Home please advise the parish office and we will be happy to arrange a time for you.
My personal journey of faith

My Gospel Weekly.  A daily study for the coming Sunday.

For prayers for yourself, the world, please see here.

Here are some sermons which may be helpful if you are stuck at home or are in need of some food for thought.

A useful resource for prayer and meditation is here

Our community journey of faith

Weekdays morning prayer: every day except Wednesday,
8am in St Aidan's chapel.

Wednesday morning 8am Zoom prayer – all welcome.

Daylight – a monthly meeting

Please pray with us for Shrewsbury.
Also with others – 0900 Thursdays at Palmer's Café

Community Volunteering

1. Homelessness:
The Ark can help and so can the Council

2. Help the Food Hub here

3.Help for Ukraine
(including a message from the Chaplain of St Andrew's, Moscow.)
Who was St Chad? See here for a bit more.
For further St Alkmund's church information click here & for services here.
Susan Kelly and Joanna Hepper
Churchwardens
  Email: [email protected]
The Church Office: 01743 365 478
  Pastoral Emergencies: 07742 858 128
If you would like to join our mailing lists for weekly updates please contact [email protected]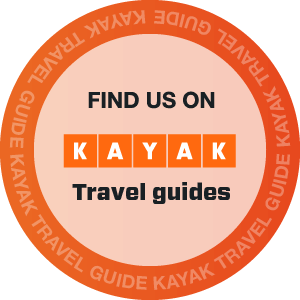 With thanks to Bs0u10e01 for their photo of St Chad's – Own work, CC BY-SA 4.0.