Open doors, open hearts, open minds                  


Registered charity: 1132443
Worshipping God and serving the community
You are warmly invited to join us
We invite you to pray with us at all times
If you are house bound, there are some sermons online.
The church building is open for prayer, pilgrimage and visits from 8am – 4pm every day of the week.
Anyone seeking a place of quiet is welcome to come in and rest awhile. 
Rev. Sam Mann is available for visits at the Church Office during the week – here are our contact details. He is also available after morning prayer (8am) on an ad hoc basis, except Wednesdays. Here is short introduction from Sam.
This year's Christmas Tree Festival opens on December 15th. Details are here for timings and sponsorship.
 My Gospel Weekly         Current Pew Sheet          Current Music Scheme    
Advent Series with Rev Gavin Williams              Advent and Christmas services
First Sunday of Advent, 3rd December

8 a.m.           Holy Eucharist, St Chad's Church

10 a.m.         Holy Eucharist, St Alkmund's Church

10 a.m.         Holy Eucharist, St Chad's Church

6 p.m.           Advent Carol Service, St Chad's Church. A candle-lit service of readings and music.

Morning Prayer
Every morning 8 a.m. except Wednesday. St Aidan's Chapel (St Chad's Church).

Online (Zoom) prayer  Wednesday 8 a.m. 

Thursday Holy Eucharist 10.30 a.m., St Alkmund's Church

We look forward to worshipping with you

For Communion at Home please be in touch via the Church Office and we will be happy to arrange a time for you: Tel 01743 365 478.
Thank you so very much to all who contribute to the work at St Chad's either through prayer or by participating or by giving. We would encourage you to continue to do any (or all!) as you are able.
My personal journey of faith

My Gospel Weekly.  A daily study for the coming Sunday.

For prayers for yourself, the world, please see here.

Here are some sermons which may be helpful if you are stuck at home or are in need of some food for thought.

A useful resource for prayer and meditation is here

Our community journey of faith

Morning Prayer: every weekday except Wednesday,
8am in St Aidan's chapel.

 Zoom prayer: Wednesday morning 8am. All welcome.

Daylight – a monthly meeting

Please pray with us for Shrewsbury.
Also with others – 0900 Thursdays at Palmer's Café

Community Volunteering

1. Homelessness:
The Ark can help and so can the Council

2. Help the Food Hub here

3.Help for Ukraine
(including a message from the Chaplain of St Andrew's, Moscow.)
Who was St Chad? See here for a bit more.
For further St Alkmund's church information click here & for services here.
Susan Kelly and Joanna Hepper, Churchwardens to St Chad's can be contacted via our Church Office.
If you would like to join our mailing lists for weekly updates please contact [email protected]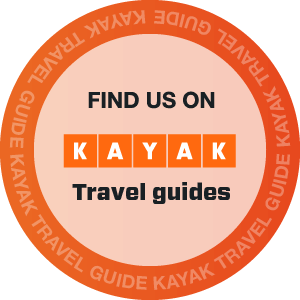 With thanks to Bs0u10e01 for their photo of St Chad's – Own work, CC BY-SA 4.0.